The Lofoten, an island group in Arctic Norway that is one of the most beautiful areas in the world. Cultivated for thousands of years and from the 5th century the refuge of the Vikings.
An area with a special history. A landscape with special colors. A source of inspiration for writers and artists through the ages.
Here the sea collides with the mountains, creating special clouds. And when the sun is low, there is a special effect between the light and the landscape.
The Lofoten are steep mountains that give way to beaches of yellow sand and clear water. It looks like 'Little Switzerland by the sea'.
There are fishing villages everywhere here, but according to the residents Nusfjord is the best preserved. The Trollfjord in Lofoten is popular. This fjord is very narrow in some parts. A trip on the water shows the Lofoten in all its glory. And you can also see sea eagles, which often live here.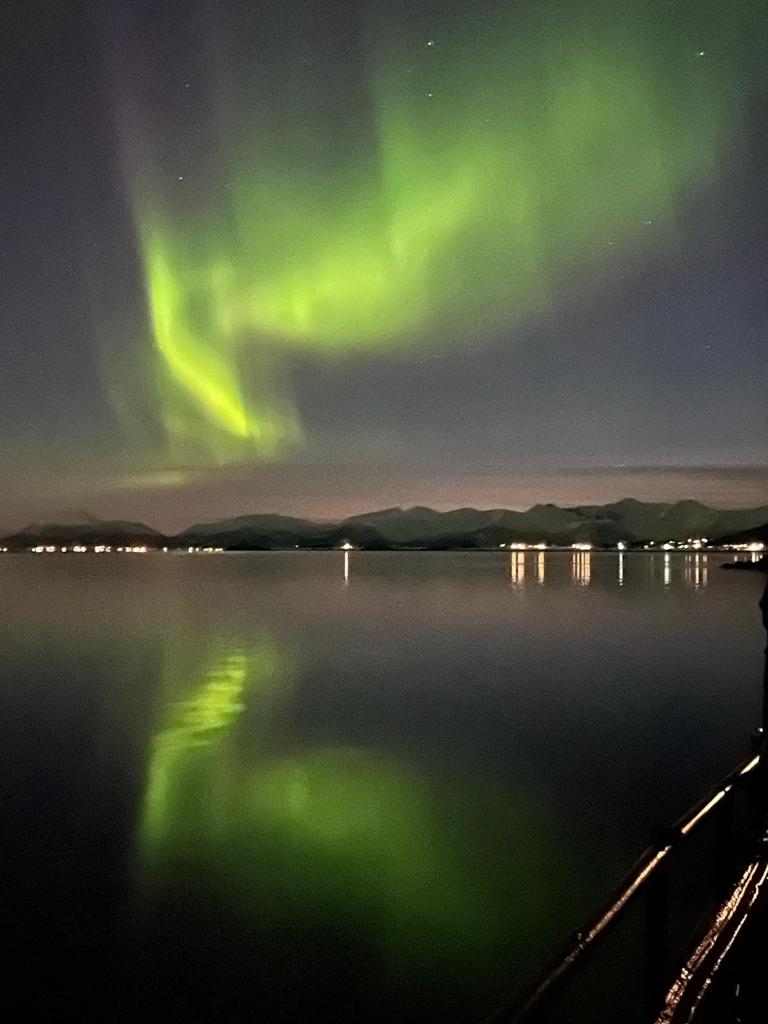 The Lofoten are perfect for walks. You can choose from numerous walking routes, which vary from one to several hours. The height differences are a few hundred meters and from above you have a beautiful view over the hilly landscape and islands. On this sailing trip we make time for walking. You can make walks individually or in a group that are as heavy or light as you want.
Norway is one of the best places for whale watching. Sperm whales, orcas, humpback whales, pilot whales and dolphins live along the coast. In the north of Norway you have the best chance of seeing whales.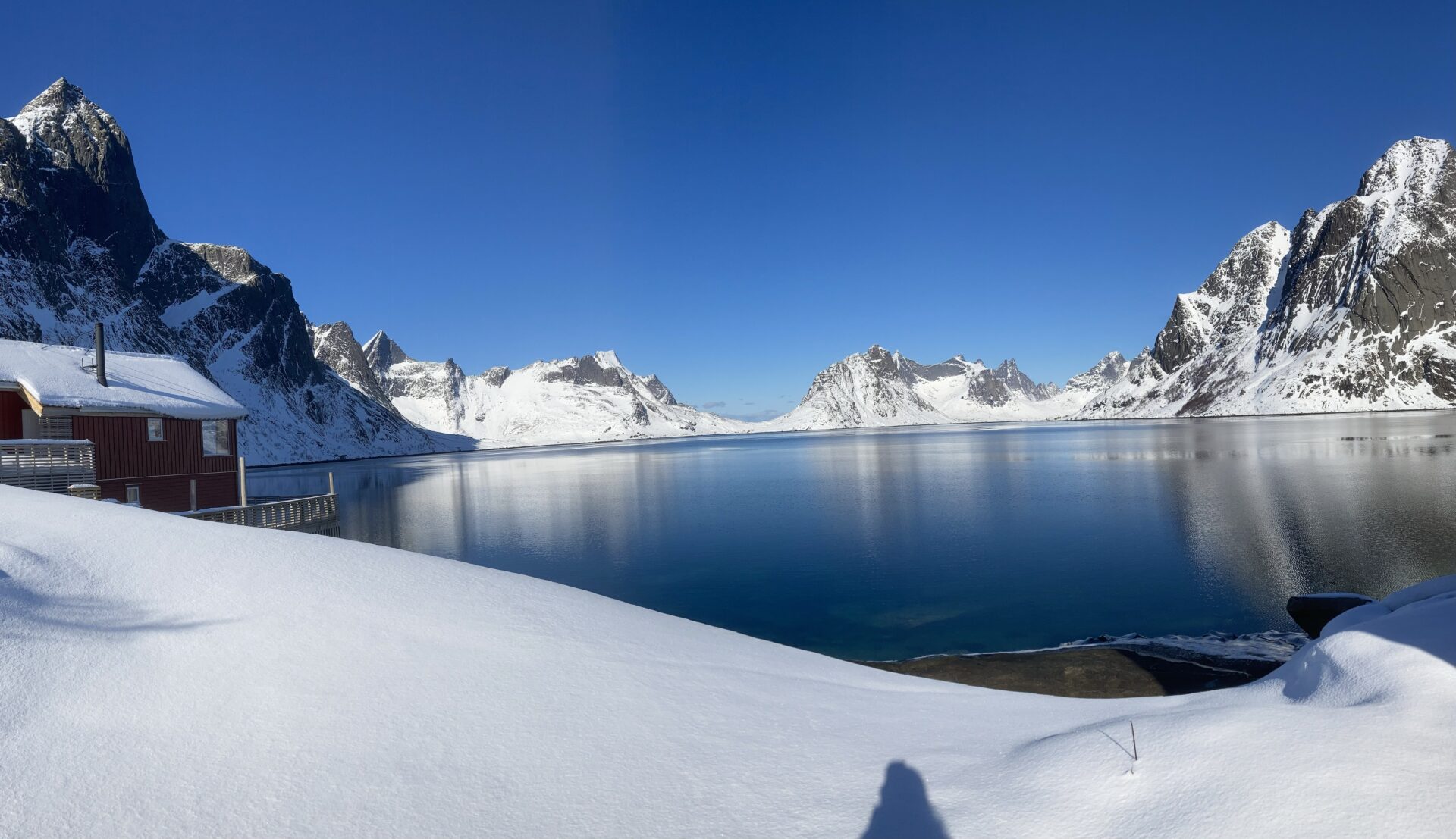 Tromsø-Bodø OCTOBER 2023 - Experience the wonders of the Norwegian Arctic under the Northern Lights. 

Nature lovers and photographers alike will love this trip. The journey begins in Tromsø and ends in Bodø but in between there is a world of magic and wonder to discover, that is Northern Norway. Spending our days weaving through the fjords the panoramic landscapes of steep mountain peaks cascading into sheltered waters will encompass us. Our exact itinerary is of course determined by the weather but is sure to lead us past picturesque fishing villages with quaint harbours, isolated anchorages and pristine scenery. Along the way unexpected encounters with wildlife will be a joy to behold. There are few other places in the world where it is so likely to see large pods of whales. Of course we cannot predict sightings, we simply take the gifts of nature as they are granted to us.

As night falls, in favorable weather conditions we will turn our gaze to the sky in search of the northern lights. Also known as Aurora Borealis, they are one of the world's most spectacular natural phenomena and Northern Norway is one of the best places in the world to see them. Without warning the sky lights up with dancing ribbons of colour varying from the most common green to hues of red and purple. Meander will visit places and harbours with little light pollution, giving the perfect chance to enjoy and photograph the Northern Lights in all their magnificence. While no sighting or particular colour of the northern lights can be guaranteed the odds are very good at this time of year in the places we venture with the Meander.

Our experienced crew already have many beautiful places to show you over the course of the journey, yet we are continually on the lookout for new sights and areas to explore and discover with our guests. Exploring this area on a ship such as Meander allows us to venture to places that otherwise remain out of reach. Our main aim is to enchant you with a unique experience of Northern Norway.

The planning of the itinerary depends directly on the weather and light conditions. The crew sets the route based on the weather forecasts in order to provide you with the best possible experience. The vast, un-spoilt fjord and coastal landscapes of northern Norway are guaranteed to ensure an unforgettable experience.

The journey starts in Tromsø. This winter wonderland shines through the Polar night and Arctic winters like a beacon during the dark times. The city is home to numerous museums where you can immerse yourself in arctic history and the development of the city. Exploring the city allows you to experience a taste of Norwegian culture and cosiness even during the short days of the polar night.

From 7 p.m. we welcome you on board the Meander. Upon arrival, you will meet the crew and your fellow travelers and move into your cabin. The crew will assist you and give you a briefing about the ship and safety. With everyone onboard and acquainted we are set for the adventure to begin and the

Meander is expected to sail. If the weather is unsuitable, casting off to begin our adventure will be the next morning.

On this journey, no day will be the same. We will enjoy wonderful hiking routes, breathtaking views and passing panoramas by day. By night we will be alongside in quaint harbours or anchoring in beautiful bays to admire the Northern Lights. You will be updated on the itinerary at all times.

Days, are at this time of year are rapidly getting shorter in Norway. The twilight period paints the landscapes that encompass us in the most beautiful light creating perfect conditions for photography. The dark night skies will, with any luck, come alive with Northern Lights. The tranquility of the Meander at anchor offers you long evenings on deck with a warm drink in awe of the northern lights or sharing a cosy evening in the saloon with your fellow travelers.

The small, historic villages we visit along the way are perfect for short hikes to explore the scenery from the land, or evening strolls to explore the local culture after the Meander has docked in a picturesque harbour.

As we are on a sailing ship, sailing is an active part of daily life. Ideally we are making way under sail as often as possible and as soon as the weather permits. The Meander is an easy-to-use sailing ship that is a lot of fun. Our crew will always invite you to take an active role in the sailing if that is your heart's desire. The serenity of the fjords, framed by majestic mountains come into their own even more when the Meander glides through the water without engine noise.

Then we set course for Bodø. We will arrive there in the late afternoon and end this unforgettable journey with a warm, cozy evening in beautiful Bodø .

The following morning after breakfast it is time to say goodbye to your fellow travelers and the crew. Disembarkation takes place at 10:00 am in Bodø . The airport can be reached in 20 minutes by taxi.

Depending on your individual departure plans, there may still be time to explore the city and its surroundings on your own.

Possible ports and anchorages:

We do not have a fixed itinerary with pre-determined destinations that are integral to the trip and experience. Instead, planning is flexible, from day to day, taking the groups interests as well as wind and weather into account. We know from many years' experience in Northern Norway and Svalbard that this approach produces the most beautiful travel experiences and makes the weather a guide leading us to new discoveries rather than a potential disruptive factor. This is a selection of places we may visit on this trip.

South route possible ports: Andfjord , Senja , Andenes, Gryllefjord , Skrolsvik , Sommarøy , Harstad , Nusfjord , Reine and various anchorages.

Practical information:
- Date: 21.10.2023 (18:00) - 29.10.2023 (10:00)
- Duration: 8 nights
- Service: full board (participate)
- Price: €1.690,- p.p. standard cabine / €1.890,- p.p. comfort cabine
- !!!!!! LAST MINUTE € 1.390,- / € 1.590,- !!!!!!
- Main language spoken on Bord: German/Netherlands/English
- Embark: 18:00 pm
- Disembark: 10:00 am
- Airports: Tromsø, Bodø

Included: 
- All meals on board throughout the trip, consisting of breakfast, lunch and dinner. 
- Snacks, coffee & tea. 
- Bed linen and towels. 
- Crew, consisting of a captain, helmsman & a ship's cook 

Not included: 
- Flight tickets 
- Drinks on board 
- Cancellation and personal (travel) insurance 
- Transfers airport - ship

Packing list:
Packing list for a trip on the Meander

Request booking