Welcome to the Expedition Ship Meander!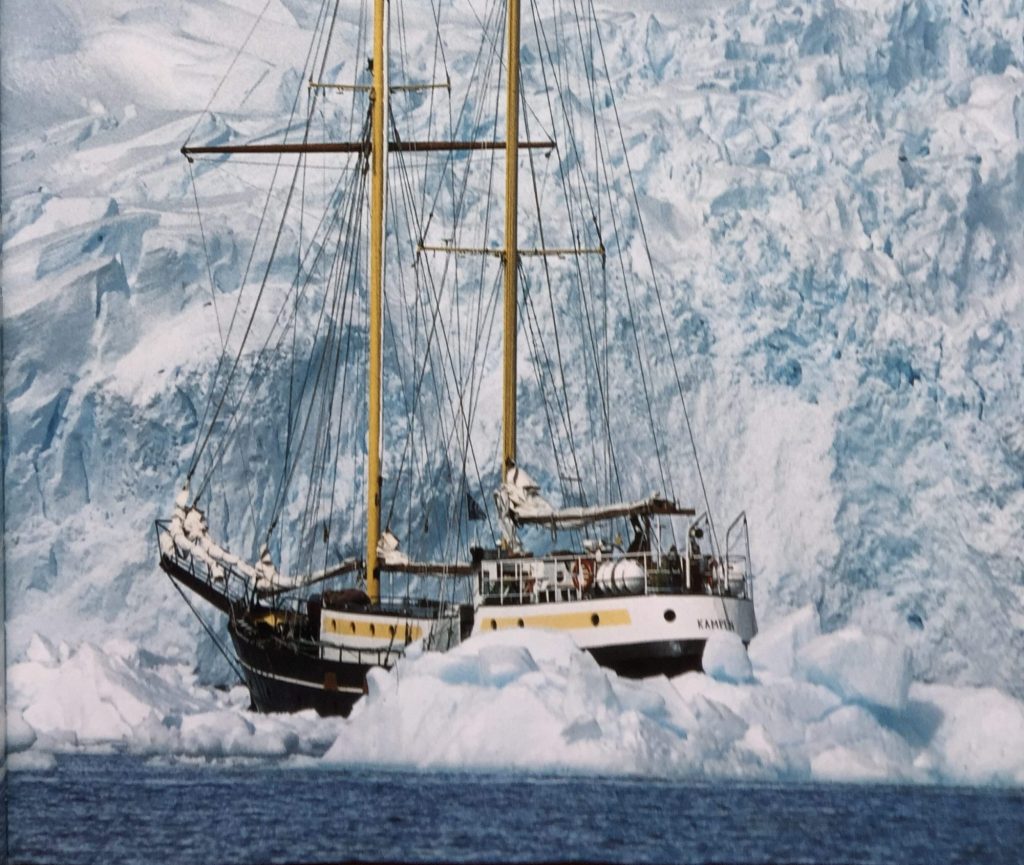 After years of experience on various sailing vessels in various sailing areas spread over the North Sea, the Baltic Sea, the Atlantic Ocean and the polar regions, we have been offering sail trips on our sailing ship Meander since July 2016. Sailing on this beautiful two-masted sailor is a dream come true for us. The ship opens the possibility for us to discover more of this world.
We and our crew are happy to take you on board to show you the beauty of Norway and Spitsbergen.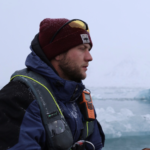 Mario Czok started his career on tall ships when he was 15 years old. He sailed as a deckhand around the Baltic area and North Sea at first. After a couple of years, he completed his captain tickets and took over as a master on tall ships. After several years on different ships operating in the Arctic, thousand-plus miles crossings, several years of wind-seeking between the Baltic, Caribbean, North Atlantic and the Arctic he decided to start his own expeditions on the Meander. Sailing on the Meander is the perfect way to operate voyages in the High Arctic. A smaller number of passengers, comfort on board, and smart technical solutions. That is what Mario was waiting for!
Sinds 2021 Mario brings Meander up north.
Sailing – Expeditions B.V. is also upcoming season sailing up north to the arctic regions. Mario and his crew set course for Norway and Svalbard.
The sailing ship …
The Meander is a sailing ship with a reinforced hull for sailing in ice. She has a beautiful and
solid interior for 12 guests. Thanks to its worldwide inspections and large bunker capacities,
we can make long journeys with this ship without being dependent on land supply and enable
the ship to sail routes and visit places where only a few people have been.
Our sailtrip offer…
We organize active sailing holidays on the Meander with passion for sailing, nature and adventure.
For this we rent out our sailing ship the 'Meander' and we offer trips in which we also with cycling, skiing and expeditions in special nature reserves.
Most of the journeys which you can book individually are all inclusive. We have a cook on board serving delicious meals for you.
You can also hire the ship as a whole for a maximum of 12 people for a few days or weeks.
Our sailing areas …
At the moment our sailing areas are the North Sea (Norway and Spitsbegen).
Experienced crew …
We have an experienced crew. They will enable you to actively make contact with sailing, nature elements, other countries and beautiful nature reserves. Our cook will serve delicious meals on board if you wish.
Sailing on the Meander is a special experience …!
The area around Svalbard gives us a perfect environment to discover the High Arctic in a smooth and unforgettable way. Loads of time to take hikes to the most beautiful and breath-taking spots, fair winds to sail to the next destination, a warm bed and shower after a full day of activities, that is what we stand for.
Personal involvement…
We organize sailing holidays on a small scale. Our personal attention for you on the ship and from the office is unique.
We are interested in doing micro cruises with our expedition vessel Meander, far away from shore illnesses such as stress or rushing. The cruise ship industry is growing quickly, but we like to stay small and cosy. 12 passengers allow us to satisfy even special wishes individually. Our two daily Zodiacs landings will be performed in an easy-going way and there is enough space in our deck saloon for giving lectures.
Our features …
Active sailing
Adventure
Exploring beautiful nature reserves
Get in touch with other people
Discovering new countries and cultures
Cycling and sailing
Walking and sailing
Skiing and sailing
Expeditions and sailing
Enjoy tasty meals on board
Experienced crew
Stay on board of comfortable and safe sailing ship
Personal contact
And…
Meander is intending to stay around the cost of Norway from maart until the end of april, around Svalbard from may until the end of September every year, and will continue her season from October until January in the northern Norwegian waters around Tromsø. Snowshoe hiking trips and northern lights/whale watching voyages. Or other purposes, which we are happy to hear.
Meander is available for individuel bookings, contracting or chartering from now on. Charters or options for voyages can be discussed, particularly regarding Covid-19.