A few days completely isolated from the world. Sailing at night, making miles, keeping watch and navigating are the elements that make exploring the coast after a few days at sea so special. Along the way you can learn everything about sailing and navigating at sea.
During our 13 days sea trip and coast trip Norway for example the Seatrip itself takes a 3-4 days and nights from the Netherlands to Norway. Steering, navigating, looking out and adjusting sails are part of the tasks during your watch. They are supervised by the crew members on board the Meander. The seatrips are meant for people with real sea legs or poeple who want to get some. People who want to embark for an adventure on the sea.
After the seatrip, we will sail along the Norwegian coast so that we can enjoy the fjords , the mountains, the countless islands and the various coastal towns where we will dock.
The traditional route goes from Bergen to the north. Sailed by the Vikings, by freighters and merchants. Since the 19th century, the so-called 'postships' have carried passengers, post and freight on this route. They called it 'the most beautiful sea trip in the world'.
In their tracks, this sailing trip along the Norwegian coast from Bergen to the north of Norwegian takes you past old trading towns, the ruins at Selja, the Western Cape and Trondheim. Mostly under the shelter of the islands and sometimes on the open sea.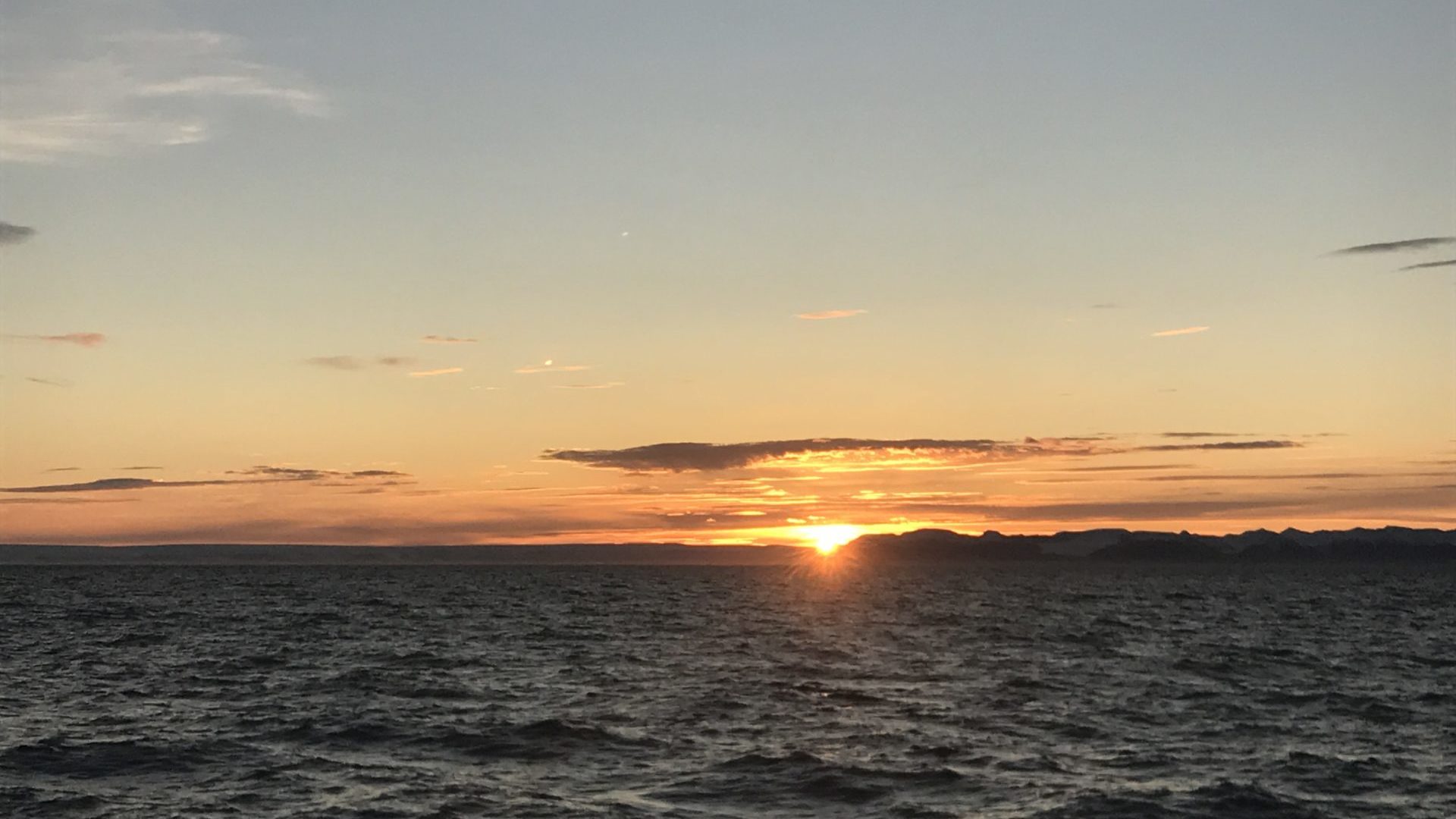 Seasailing 13 days from Harlingen to Trondheim
(12.3.2022 - 25.3.2022)

Practical information 
- Date: 12.3.2022 (18:00) - 25.3.2022 (10:00) 
- Duration: 13 nights
- Service: full board (participate)
- Price:  € 975,- p.p. standard cabine / € 1.275 ,- p.p. comfort cabine
- Main language spoken on Bord: German/Netherlands/English
- Embark: Harlingen (18:00)
- Disembark:  Trondheim (10:00) 
- Airports: Amsterdam, Trondheim

Included 
- All meals on board throughout the trip, consisting of breakfast, lunch and dinner. 
- Snacks, coffee & tea. 
- Bed linen and towels. 
- Crew, consisting of a captain, helmsman & a ship's cook 

Not included: 
- Flight tickets 
- Drinks on board 
- Cancellation and personal (travel) insurance 
- Transfers airport - ship

Request booking

…
Seasailing 13 days from Alta to Longyearbyen
(25.4.2022 - 8.5.2022)

Traveldiscription: Meander_Überfahrt2022_SailingExpeditions

Practical information 
- Date: 25.4.2022 (18:00) - 8.5.2022 (10:00)
- Duration: 13 nights
- Service: full board 
- Price: € 2.980,- p.p. standard cabine / € 3.280,- p.p. comfort cabine
- Embark: Alta  
- Disembark:  Longyearbyen 
- Airports: Alta, Longyearbyen
- Main language on Bord: German

Included 
- All meals on board throughout the trip, consisting of breakfast, lunch and dinner. 
- Snacks, coffee & tea. 
- Bed linen and towels. 
- Crew, consisting of a captain, helmsman, guide & a ship's cook 

Not included 
- Flight tickets 
- Drinks on board 
- Cancellation and personal (travel) insurance 
- Transfers airport - ship

Request booking