Welcome to the sailing ship Meander!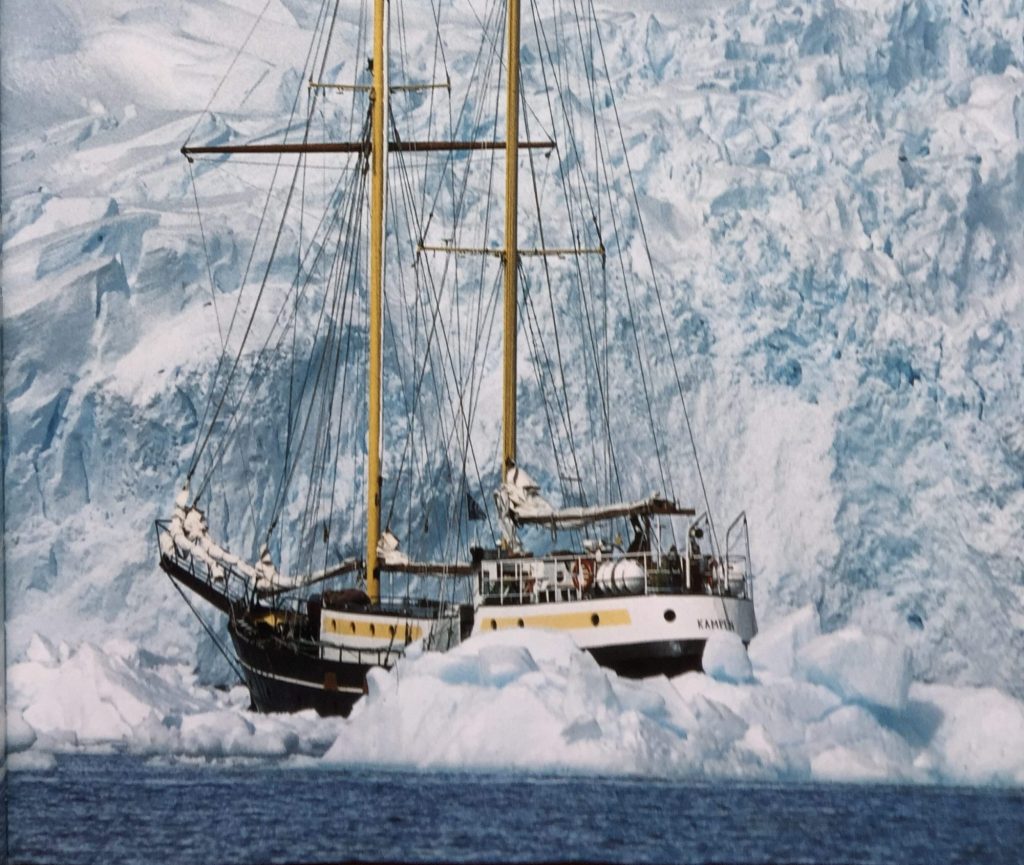 Come on board with us and join us on one of our sailing trips …
After years of experience on various sailing vessels in various sailing areas spread over the
North Sea, the Baltic Sea, the Atlantic Ocean and the polar region near Antarctica, we have
been offering sailing holidays on our new sailing ship the Meander since July 2016. Sailing on this beautiful two-masted stag sailor is a dream come true for us. The ship opens the port for us to discover more of this world. We and our crew are happy to take you on board to show you the beauty of the Atlantic Ozean, the Baltic Sea, the North Sea, the Wadden Sea and the IJsselmeer. And perhaps our journey will continue with you to Norway, Spitsbergen and Greenland or the Caribbean in the future.
The sailing ship …
The Meander is a sailing ship with a reinforced hull for sailing in ice. She has a beautiful and
solid interior for 12 guests. Thanks to its worldwide inspections and large bunker capacities,
we can make long journeys with this ship without being dependent on land supply and enable
the ship to sail routes and visit places where only a few people have been.
Our sailing holidays offer…
We organize active sailing holidays on the Meander with passion for sailing, nature and adventure.
For this we rent out our sailing ship the 'Meander' and we offer trips in which we also combine sailing with cycling and walking tours and expeditions in special nature reserves. You can book the ship individually (see here our special offer for all individual trips …)
Most of the journeys which you can book individually are all inclusive. We have a cook on board serving delicious meals for you.
You can also hire the ship as a whole for a maximum of 12 people for a few days or weeks (see our offer for group travel here …)
Our sailing areas …
At the moment our sailing areas are the North Sea, the Wadden Sea and the IJsselmeer (the Netherlands) and the Baltic Sea (Germany, Denmark and Sweden).
In the future we plan to sail to Norway, Greenland and Spitsbergen in the summer and to to Spain, Portugal, the Canary Islands, Cape Verde, the Caribbean and the Azores in the winter.
Experienced crew …
We have an experienced crew. They will enable you to actively make contact with sailing, nature elements, other countries and beautiful nature reserves. Our cook will serve delicious meals on board if you wish.
Sailing on the Meander is a special experience …!
Relaxation, conviviality and fun.
Personal involvement…
We organize sailing holidays on a small scale. Our personal attention for you on the ship and from the office is unique.
Our features …
Active sailing
Adventure
Exploring beautiful nature reserves
Get in touch with other people
Discovering new countries and cultures
Cycling and sailing
Walking and sailing
Expeditions and sailing
Enjoy tasty meals on board
Experienced crew
Stay on board of comfortable and safe sailing ship
Personal contact
And…
We are happy to use our experience and organize unforgettable events and parties, company
outings or family and friends outings with and without catering for you.
Whatever your preference is, we offer you a unique opportunity on the Meander for a one of a
kind sailing holiday.